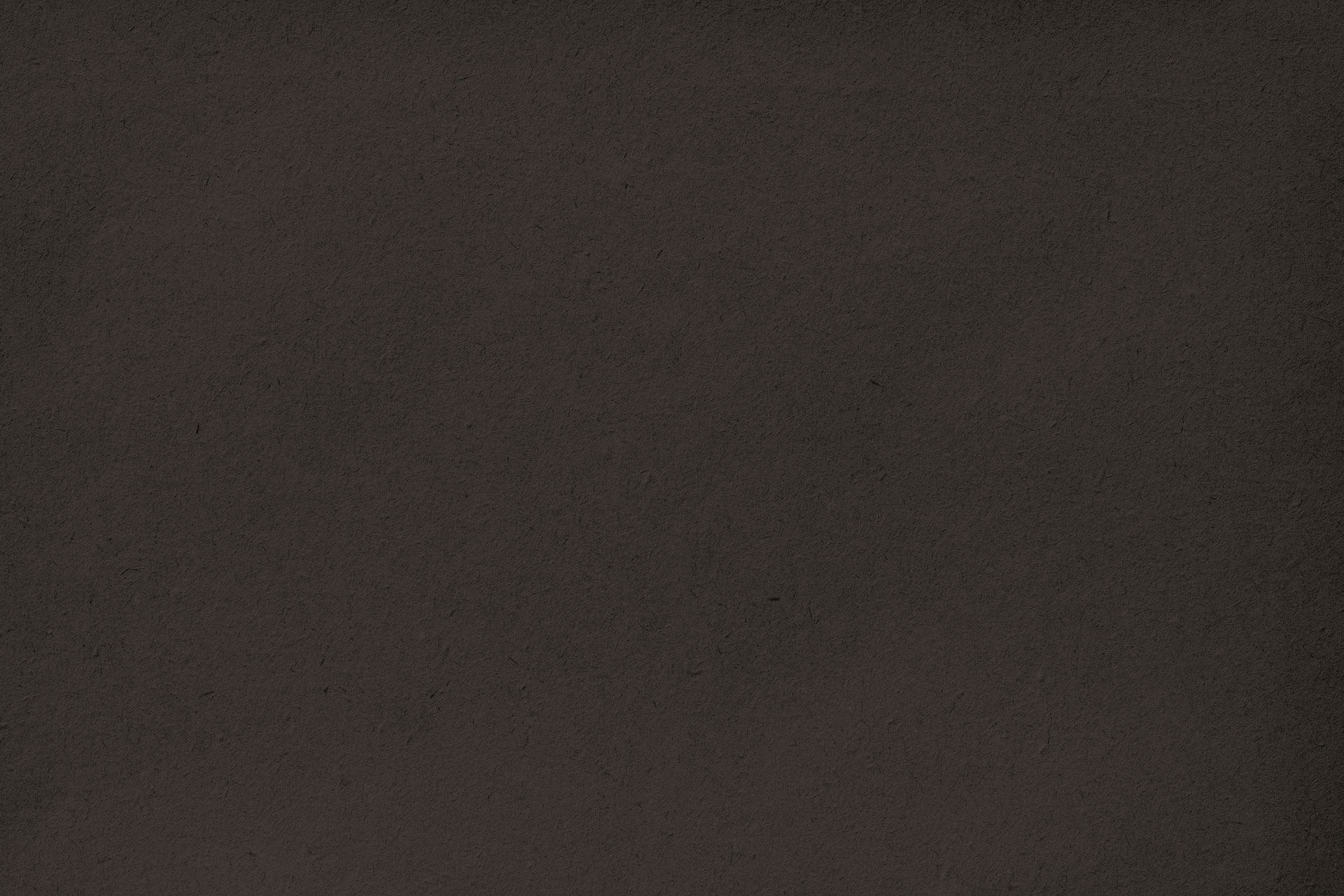 Time for a break in our hotel in South Tyrol
You open the door, step inside, turn around, and fall backwards into soft beds. Oh, yes, you've arrived! This is how a holiday at Molaris Lodges begins. Whether you choose a panoramic room with an extensive panorama, a family suite for the whole gang, or our new, luxurious junior and wellness suites, a holiday mood will grow from that very first moment. Discover the cosy rooms and suites for your timeout!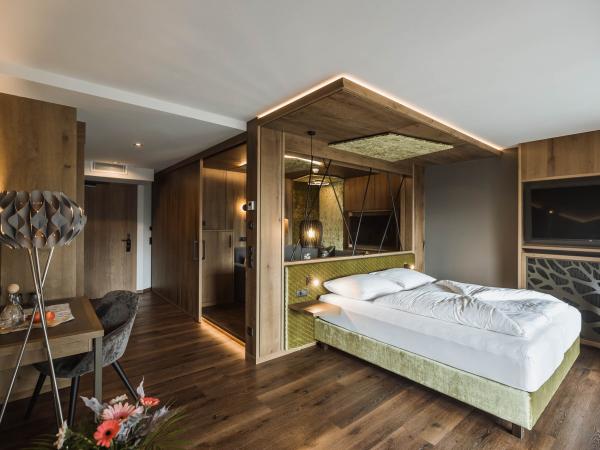 New☆: Family Suite Premium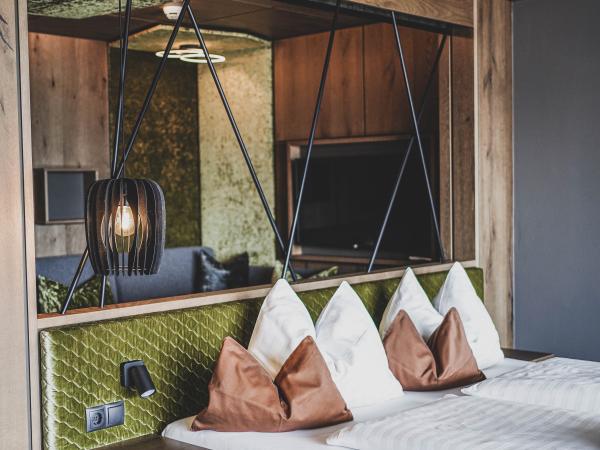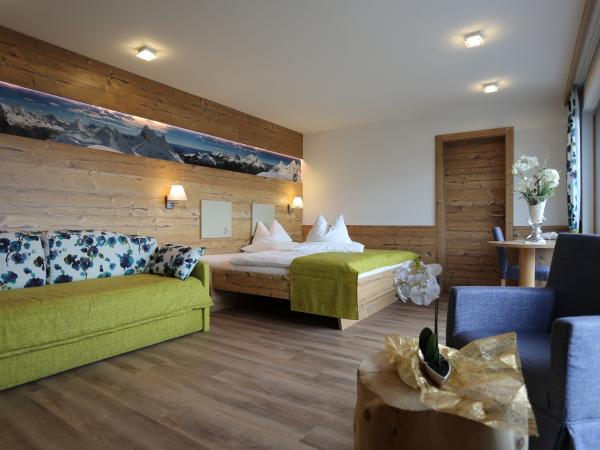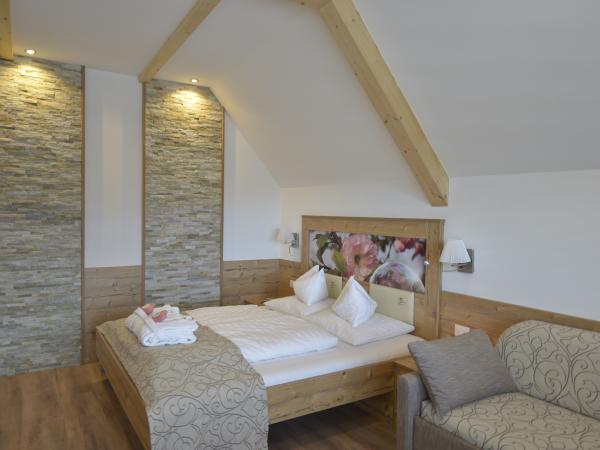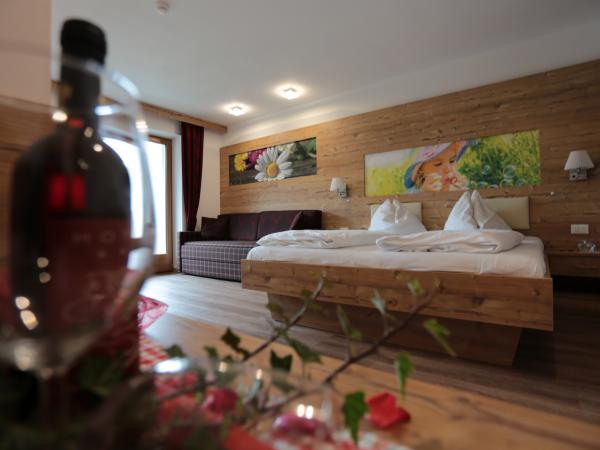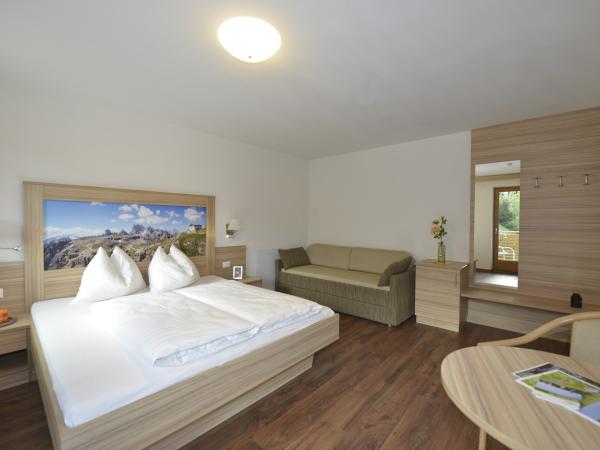 A completely wonderful holiday at Molaris Lodges
Cosy cushions, snuggly nooks, warm, bright light, natural materials such as wood and soft fabrics … when you enter your room at Molaris Lodges, you won't want to leave it. But there's so much to discover: the Molaris Spa with its pools, saunas and relaxation spots, sunny views from your private terrace or balcony, culinary delights at the breakfast buffet or evening menu, and so much more!
Your hotel in South Tyrol with unbeatable holiday offers
Are you looking for a holiday with a difference? Then our fantastic offers are just right for you. We have put together holiday packages with plenty of experiences and feel-good moments that will make your time away at Molaris Lodges unforgettable and even easy on your wallet.
Dream tours by sports car
5 overnight stays
incl.
¾ pampering three-quarter board
Springtime in South Tyrol 4=3
4 overnight stays
incl.
¾ pampering three-quarter board